Partner Exhibits at WOW
Wonders of Wildlife features one-of-a-kind exhibits from our partners who support conservation.
We are proud to showcase the nation's foremost collection of conservation exhibits within a single destination. By partnering with some of the most valuable and respected museum collections anywhere, we're raising awareness of conservation efforts everywhere.
See our full list of partners and sponsors who help WOW support conservation efforts across the globe.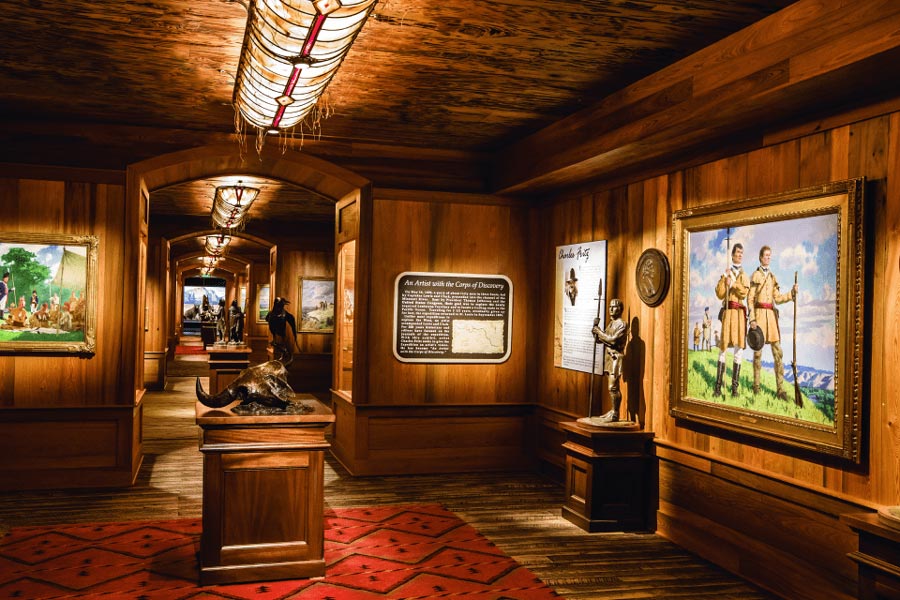 Lewis and Clark Collection
With artistry and a passion for historical accuracy, Charles Fritz, one of the nation's most respected Western artists, has painstakingly brought the Journals of Lewis and Clark to life, allowing visitors to visually experience for the first time what the Corps saw on their historic journey.
All Exhibits
Explore all of the exhibits Wonders of Wildlife has to offer. From Aquarium Adventures to Wildlife Galleries and special exhibits, the WOW experience will take you on a conservation journey around the world.