Wonders of Wildlife
Like no other attraction before it, Johnny Morris' Wonders of Wildlife National Museum & Aquarium has a positive national impact on wildlife and conservation.
Spanning 350,000 square feet with over 1.5 miles of trails, Wonders of Wildlife takes you on a journey through immersive habitats that entertain and educate while sharing the story of America's most significant conservationists throughout history and today. The experience celebrates those who hunt, fish and act as stewards of the land and water. Located next to Bass Pro Shops National Headquarters in Springfield, Missouri, the campus is a centerpiece of America's Conservation Capital in Missouri's Ozark Mountains.
After a lengthy application process and on-site inspections, we're now proud to officially be accredited by the Association of Zoos and Aquariums! AZA accreditation signifies our exemplary standards for animal welfare, scientific education and staff training.
With this badge of honor, we look forward to working alongside fellow accredited institutions and furthering our conservation impact!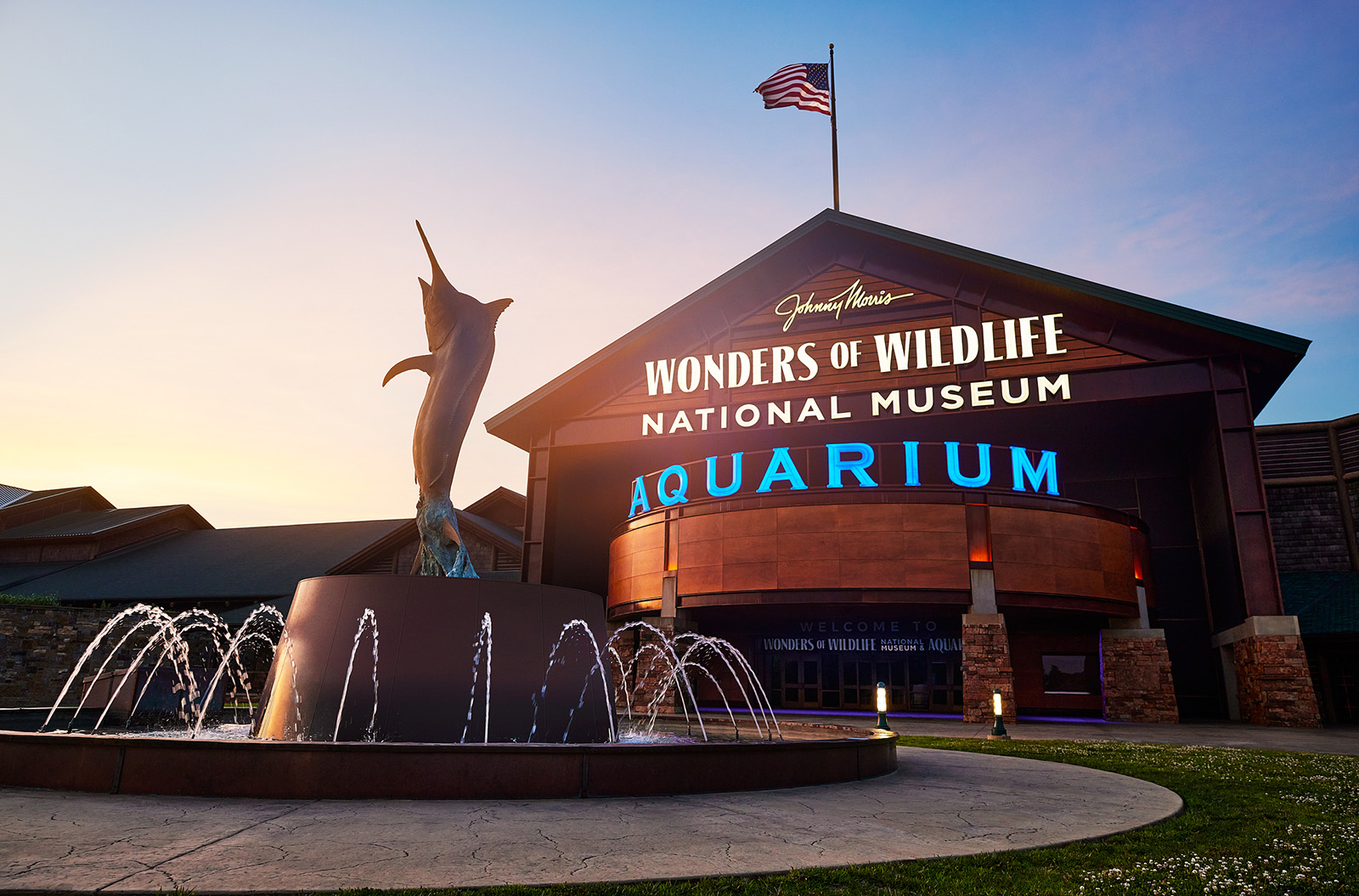 OUR MISSION
In a world increasingly disconnected from the great outdoors, it's more important than ever for people of all ages to connect with nature through fishing, hunting and outdoor recreation to ensure we can protect wildlife for generations to come. Wonders of Wildlife shares this passion with visitors through an authentic, educational and fun celebration of wildlife conservation.
Johnny Morris, Noted Conservationist and Founder of Bass Pro Shops
Johnny Morris' personal passion for conservation has positioned Wonders of Wildlife with an opportunity like no other attraction before it to have a positive national impact on wildlife and conservation. By partnering with leading conservation organizations, Johnny Morris will establish one of the most valuable and respected conservation and education centers in the world based in the heartland of America.
News & Press
Keep up to date with the latest happenings and news at Wonders of Wildlife.