Adopt an Animal
Are you a wildlife lover?
Stay connected to the 35,000 live animals that call Wonders of Wildlife home with a symbolic animal adoption. When you adopt an animal, you're not only taking a special piece of our Aquarium home with you – you're directly contributing to the world-class care provided to our animals every single day. In exchange for your generous support, you'll receive a one-of-a-kind package from the Aquarium to commemorate your care.  Adoption packages are the perfect gift for holidays, birthdays, or any celebration!
Our Animal Adoption Packages
Packages can be shipped anywhere within the contiguous U.S. Please note that some Adopt an Animal packages do not include an annual membership to Wonders of Wildlife. Interested in becoming a member? JOIN TODAY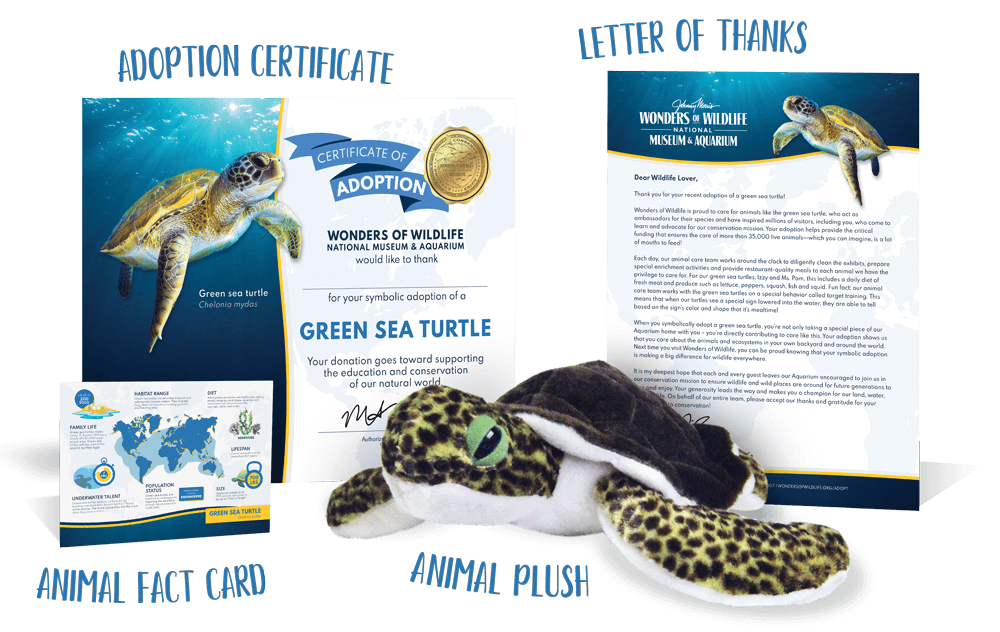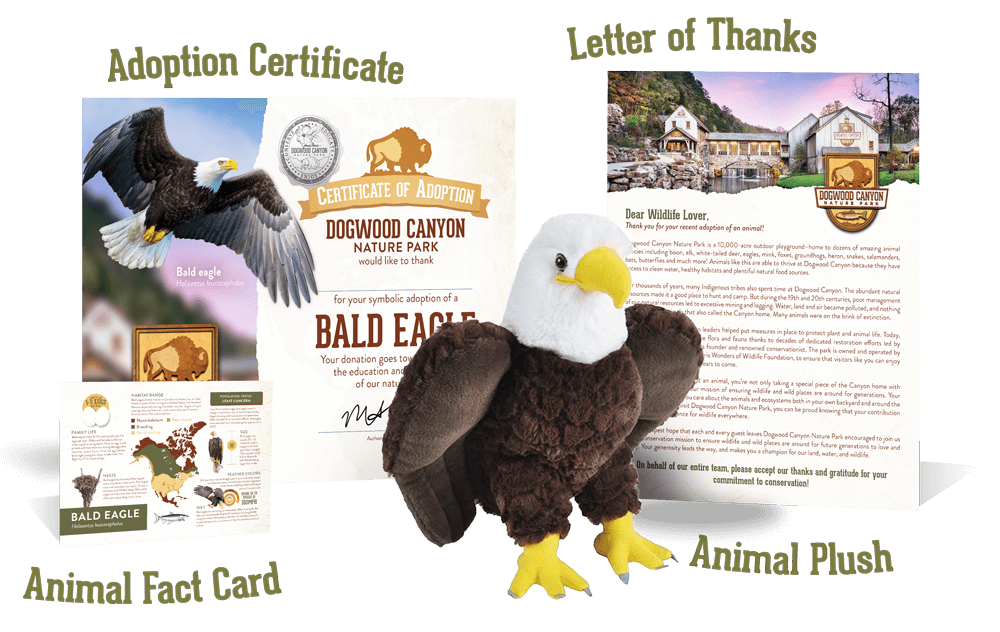 Additional Animals Coming Soon!
Special Offers & Discounts
Save on your trip to WOW! Check out our special offers and discounts available today.
Become a Member Today
For less than the cost of two visits, become a Wonders of Wildlife member today. Members get unlimited admission to the Wildlife Galleries and Aquarium Adventure each year, quarterly exclusive offers and special discounts.