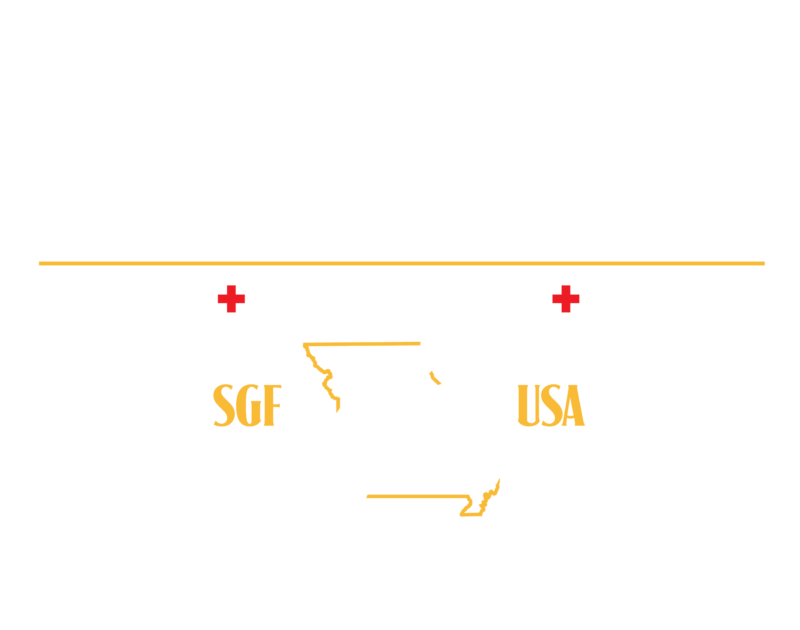 Sea Turtle Center
The Only Sea Turtle Rescue and Rehabilitation Center in the Midwest
Each winter, when water temperatures drop, hundreds of endangered and threatened sea turtles "strand" or wash up on land. Johnny Morris' Wonders of Wildlife National Museum and Aquarium in Springfield, Missouri, has been honored to serve as the only rehabilitation center in the midwest over the past three years. Through partnerships with the National Oceanic and Atmospheric Administration (NOAA), the U.S. Fish and Wildlife Service, and Turtles Fly Too, Wonders of Wildlife has provided critical care for 30 loggerhead sea turtles before releasing them back into the wild.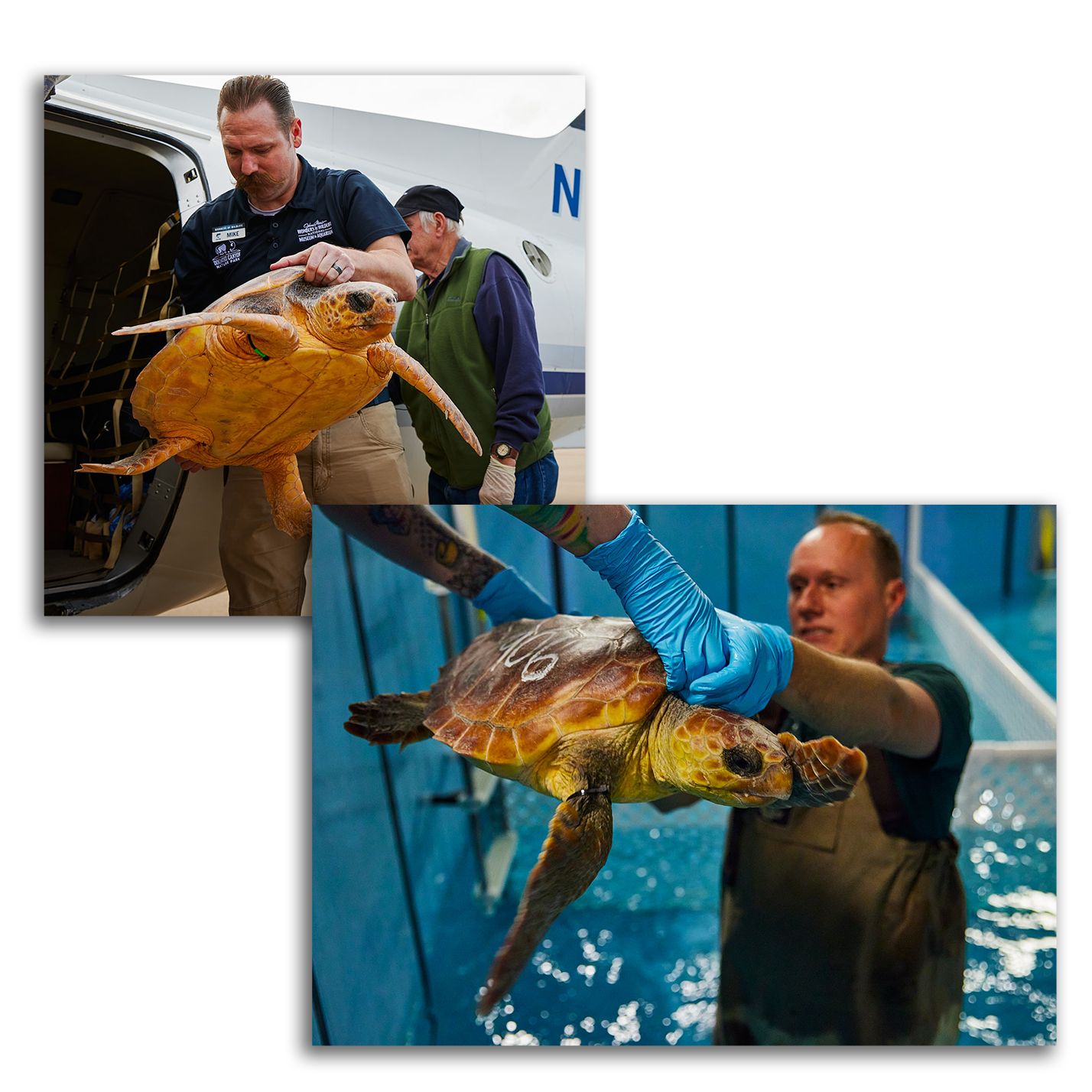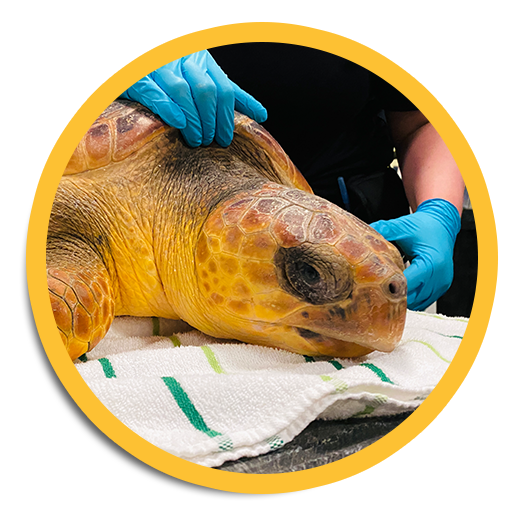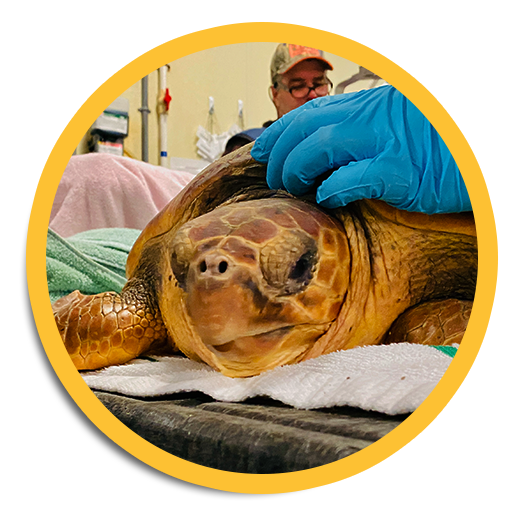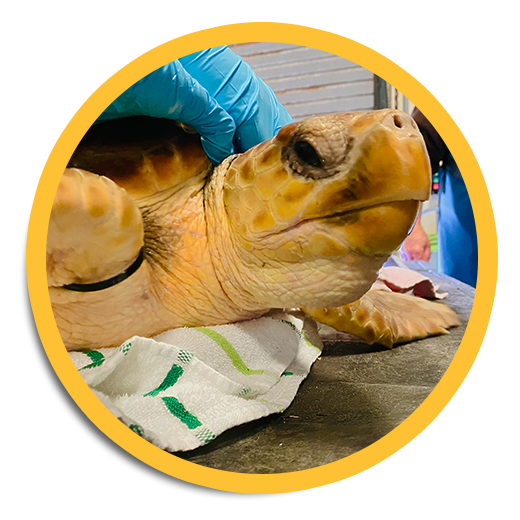 28.2lbs
Pneumonia
Frostbite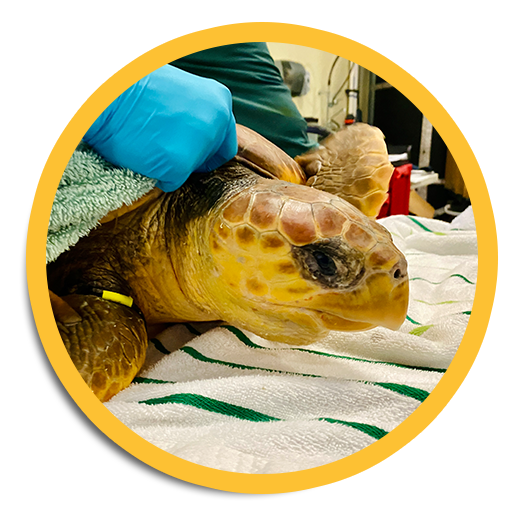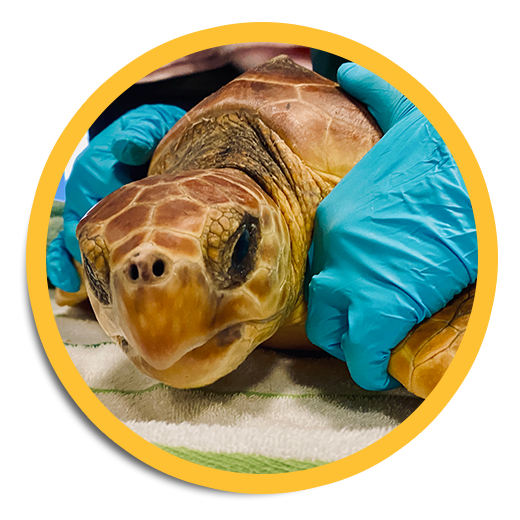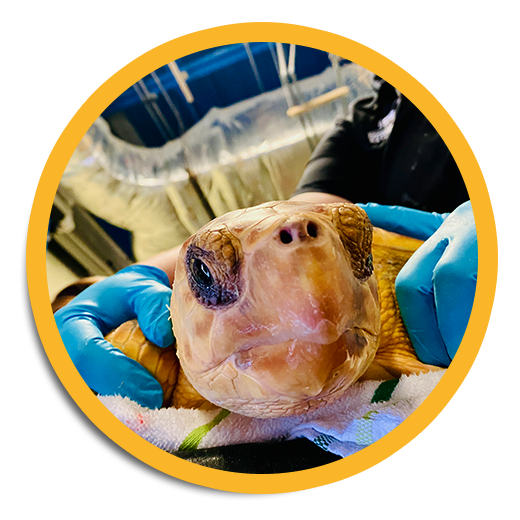 18lbs
Fractured carapace
Gentle and sweet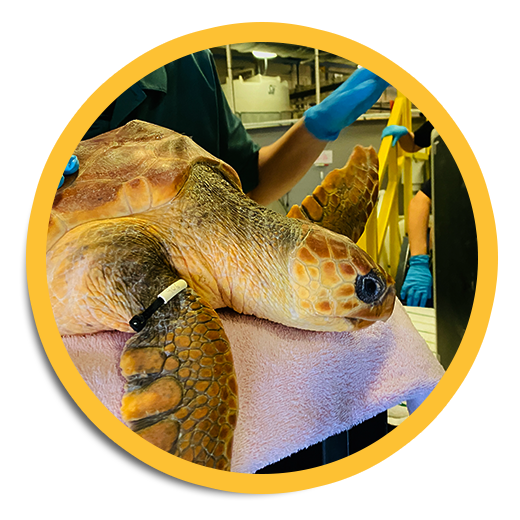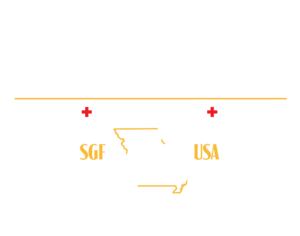 "WOW is honored to once again be helping cold stunned sea turtles, sea turtles are a keystone species in the ocean and are vital to the long-term health of that ecosystem. Turtles have many jobs in the wild – from gardeners that tend the sea grass beds and prevent overgrowth, care takers of coral reefs eating sponges that could harm corals, and are vehicles for dozens of species like barnacles, crabs, and algae that travel on their backs to different parts of the world where they breed and thrive. Sea turtles are also pivotal to the health of beaches and sea oats that utilize the nutrients from old nests to grow and prevent erosion."
– Mike Daniel, Director of Animal Care

Return To The Sea
The Wonders of Wildlife Team partners with US Fish and Wildlife and Turtles Fly Too and help return the Loggerheads to the ocean in Spring of 2023. Read the full story by clicking the link below.

New Year Sea Turtle Rescue
The Life Sciences team conduct their first round of medical checkups on the 10 Loggerhead turtles. Read the full story by clicking the link below.

New Year Sea Turtle Rescue
Ten cold-stunned sea turtles made the journey from the Northeast to the Midwest to receive critical care and long-term rehabilitation. Read the full story by clicking the link below.

A Continued Mission
The Midwest's only Sea Turtle Rehabilitation Center will be a temporary home for 8 loggerheads over the next few months. Our team of animal care experts will be helping them around the clock to recover and rehabilitate before being released them back into the wild. Read the full story by clicking the link below.
ADOPT AN ANIMAL
Stay connected to the 35,000 live animals that call Wonders of Wildlife home with a symbolic animal adoption. In exchange for your generous support, you'll receive a one-of-a-kind package from the Aquarium to commemorate your care.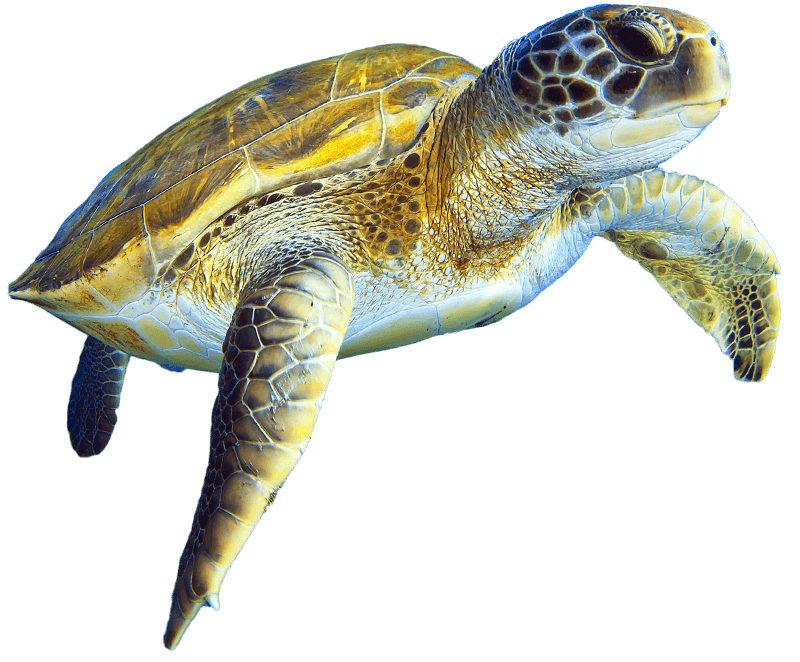 Rescue Effort Made Possible By: