Field Trip EdVentures
Our priority, as the most immersive nonprofit conservation attraction in the world, is to inspire the next generation of conservationists.
Bring your students to Wonders of Wildlife to experience the outdoors and conservation up close. With a variety of resource and planning materials for educators, our team is dedicated to making your group's visit seamless.
Get started booking your field trip to Wonders of Wildlife by submitting our planning form.
Scheduling Your Trip
Planning your field trip to WOW is simple! Start by filling out the form below with details about your school and potential trip dates. Once we receive the form, we'll be in touch to confirm the dates and details of your visit.
Native American Heritage Celebration for Students
– October 13, 2023 –
Step into the rich tapestry of America's indigenous people at the Native American Heritage Celebration, hosted at Wonders of Wildlife. Immerse your students in a world of Native American art and dance, primitive hunting, and outdoor survival. Explore a vibrant and cultural marketplace, featuring Native American vendors from across the Ozarks, showcasing their crafts and wares.
This event will have a collection of demonstrations and activities for students to take part in. To sign up for this private event please visit the signup form below.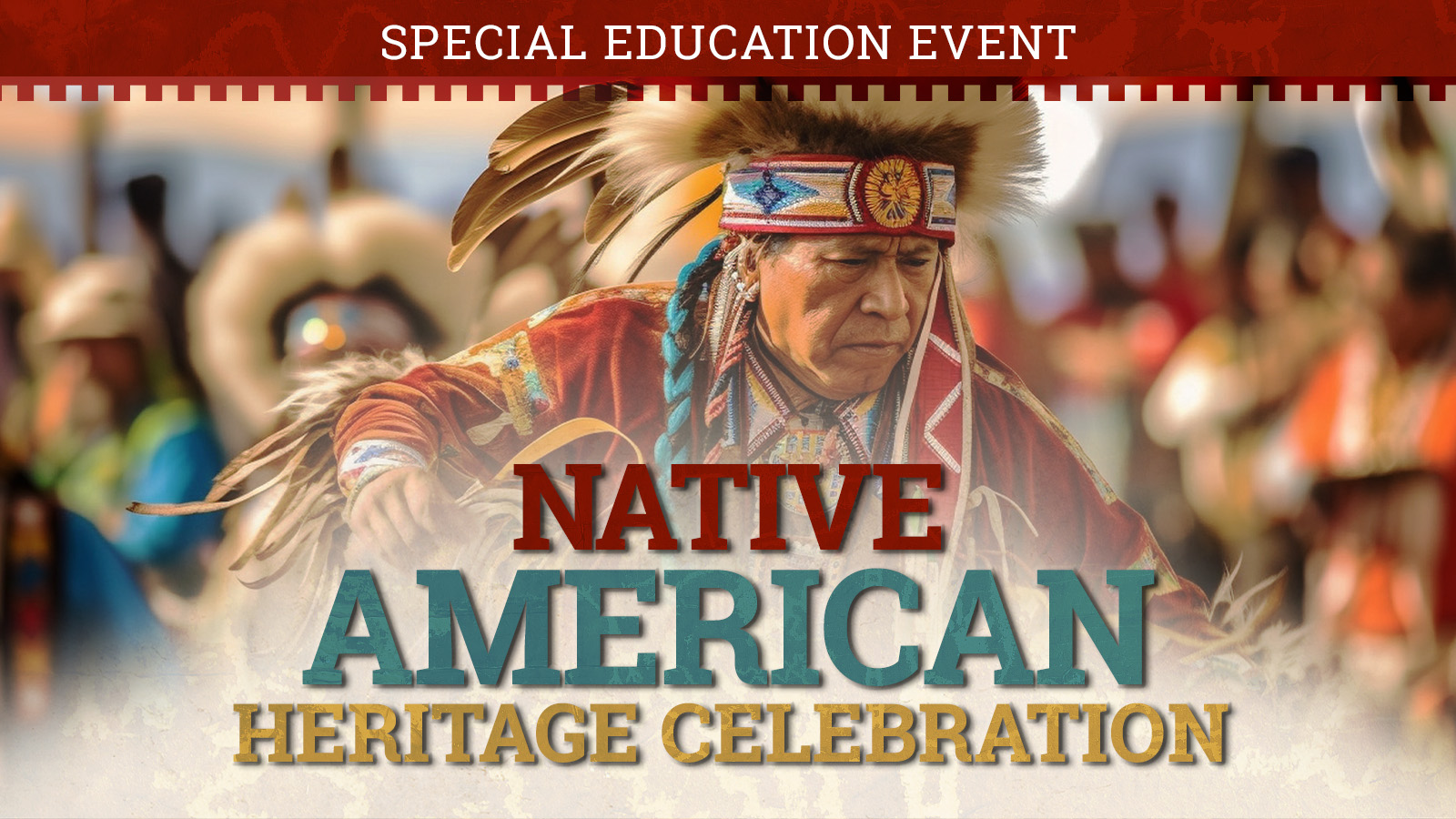 Wonders of Wildlife
4 Hours
Full Self-Guided Tour
Starting at $12
Guide your students through the entire Wonders of Wildlife National Museum and Aquarium experience. With 1.5 miles of paths, WOW will bring you up close to over 800 species of animals and eye-to-eye with the greatest collection of record-setting game animals ever assembled. Tours celebrate conservation efforts across the globe and inspire visitors to enjoy the great outdoors.
*Includes both the Aquarium and Wildlife Galleries tours, allowing for a break in between
Behind the Scenes
1 Hour
Guided Tour
Ages 5th Grade+
+$10
Experience WOW in a new way—behind the scenes! One of our talented team members will give you a look at our back-of-house areas and the equipment we use to provide top of the line aquatic habitats. Students will learn about water chemistry, veterinary care, diet calculation and filtration practices.
Live Animal EdVentures
20-80 Participants
$5/student  $3/chaperone
Meet some of the WOW Animal Ambassadors and introduce or expand your students' knowledge with hands-on activity stations. This program is designed to meet the Missouri curriculum standards and you will choose your topic based on your students' grade.
Mission Conservation
Price: $5 per device
Limit 35 devices
Using personal device is FREE
Conservation and Technology combine with Mission Conservation! Enhance your field trip with a self-guided digital scavenger hunt using the Agents of Discovery mobile gaming app. Agents of Discovery is an augmented reality, gaming platform that provides educational content in a fun and active way! Missions are available to play at each of the Johnny Morris Conservation Attractions including Wonders of Wildlife, Dogwood Canyon, and the Lost Canyon Cave Trail and Ancient Ozarks Museum at Top of the Rock.
Download the app from Google Play or the App Store to your personal mobile devices, or reserve a class set of devices to use during your visit.
Cow Eye Dissection (5th grade to High School)
1.5 Hour Program
$10 per student plus specimen cost
Do you think both nocturnal and diurnal animals have the same type of eyes, or are they different? Come take a look at the difference between nocturnal and diurnal animals by engaging with a couple of our education ambassadors. During this dissection lab, you will look at the external and internal anatomy of a cow eye. So, are they the same or are they different?
Frog Dissection (5th grade to High School)
1.5 Hour Program
$10 per student plus specimen cost
They can breathe and drink through their skin, grow lungs from gills, and give scientists a good idea of how an ecosystem is functioning. Learn the internal and external anatomy through a frog dissection. Discover the unique characteristics of amphibians while engaging with live animal ambassadors.
Squid Dissection (5th grade to High School)
1.5 Hour Program
$10 per student plus specimen cost
Through artifacts, you will discover what invertebrates call the ocean their home. We will examine some of the unique features that squid possess. From the pen that gives them support to the ink that helps them disappear. During this dissection you will look at the external and internal anatomy of a squid.
Owl Pellets Dissection (5th grade to High School)
1.5 Hour Program
$10 per student plus specimen cost
This lab will reveal an owl's diet through the dissection of an owl pellet. Students will learn about predator and prey interactions and the adaptations an owl has that makes it a great hunter. With the help of animal ambassadors, we will learn about other predators of the sky.
Shark Dissection (5th grade to High School)
2 Hour Program
$15 per student plus specimen cost
Did you know a shark can have up to 25,000 teeth in their lifetime?  Examine teeth and other artifacts to discover how they work. Teeth and other adaptations make them a top predator in the ocean ecosystem. To better understand what makes them the lethal hunter, we will dissect a shark.
Rat Dissection (5th grade to High School)
2 Hour Program
$15 per student plus specimen cost
Birds, fish, amphibians, reptiles and mammals are the five vertebrate classes. Learn what characteristics make the classes different from each other with live animal encounters and artifacts. During this lab, you will discover the internal workings of a mammal through a rat dissection.
Financial Aid: Explore the Ozarks Grant
The Explore the Ozarks Fund is dedicated to creating and providing access to experiential conservation education opportunities for K-12 students in the Ozarks. Click on the button below to submit your financial aid request.
Details & Important Information
Let's Get Started
Please allow a minimum of 72 hours for your request to process. Approval time may take longer based on the volume of requests. Requests will be processed in the order in which they are received.
Contact Our Education Team
If you have questions about our educational offerings or are interested in booking an experience, please contact our education department.