Take a Dive with the Sharks
The Out to Sea Shark Dive takes you under water inside a metal cage to come face-to-fin with sand tiger sharks, brown sharks, and Atlantic goliath groupers. Our state-of-the-art air helmets allow you to comfortably submerge underwater without diver certification.
Included with the experience:
Towels, wetsuits and dive helmets
Secured lockers to store your personal belongings
Commemorative t-shirt
Underwater camera to take photos during your experience
One 6″x8″ printed photo and souvenir flash drive with additional photos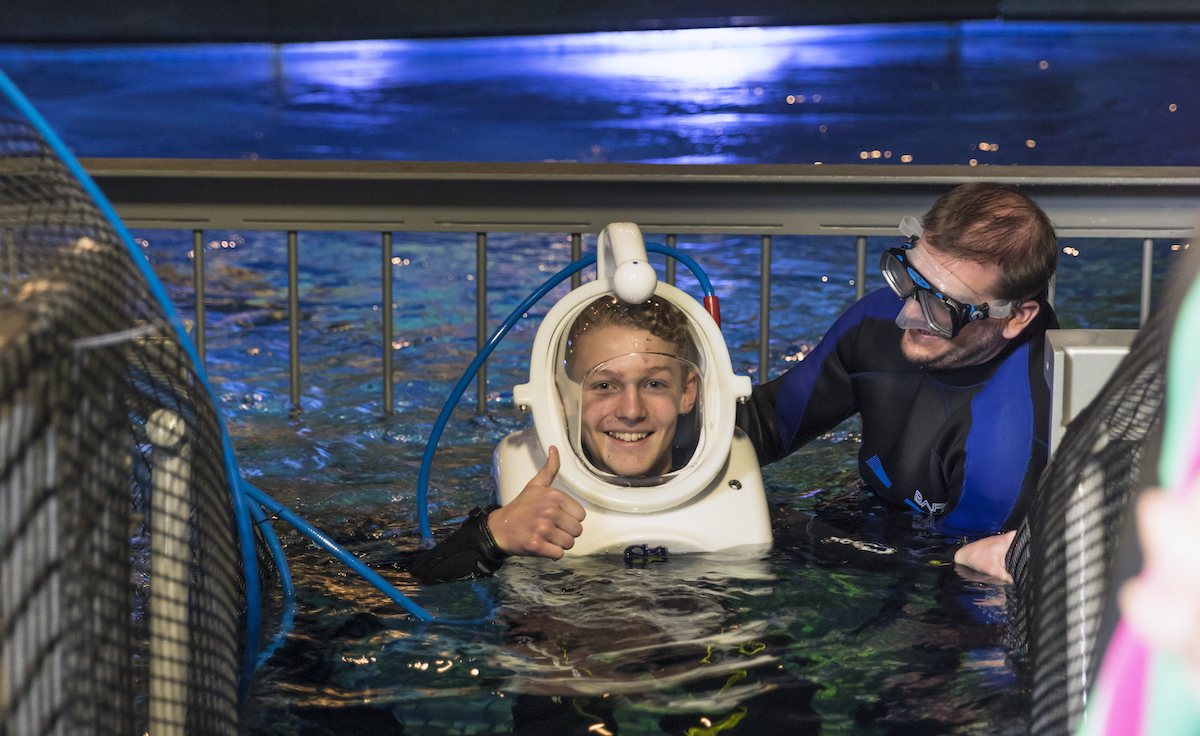 SPECIAL OFFER:
Now available, with the purchase of a Shark Dive, you can get a Fahlo Animal Tracking bracelet for $5 off!
The option for this offer will automatically pop-up during checkout.
This offer is only available online.
To learn more about these special bracelets go HERE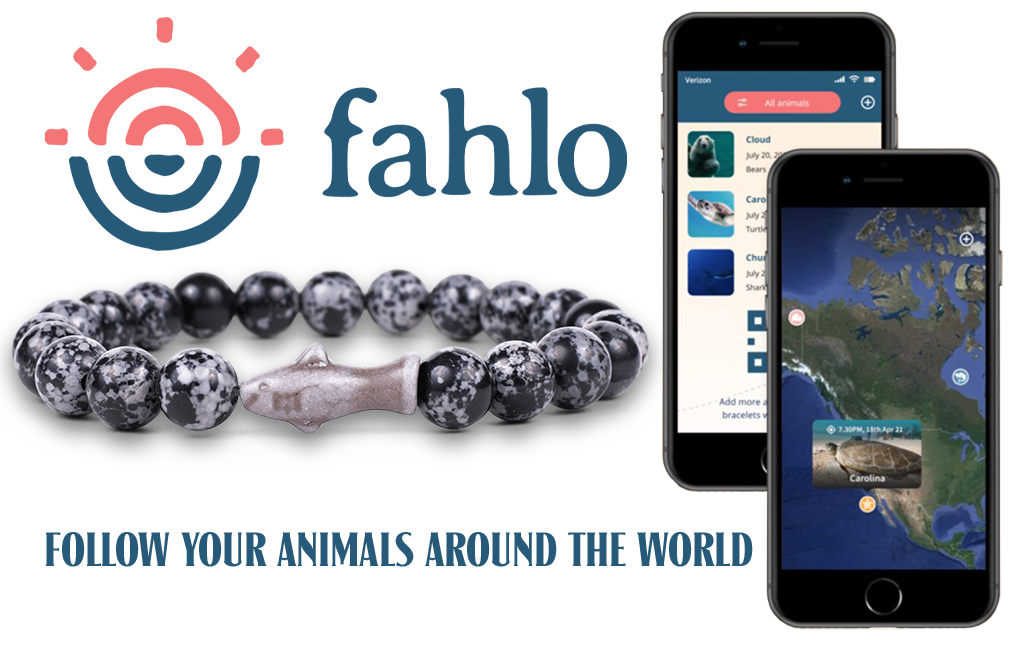 ---
Who Can Participate
All participants must be at least 10 years or older.

Children ages 10-14: must be accompanied by a parent/guardian during the safety briefing and the parent/guardian must be participating in the dive OR remain in the Shark Dive area while their child is in the water. Parent/guardian must purchase a ticket to Wonders of Wildlife.
Children ages 15-17: must have a parent/guardian signature to participate.

Participants must be able to navigate stairs, ramps and ladders unassisted.
This experience may not be suitable for participants with pre-existing health conditions, including but not limited to: history of heart attacks, strokes, heart disease, angina, heart or blood vessel surgery, epilepsy, blackouts, fainting, convulsions, lung disease, cold, bronchitis or sinus related issues, problems equalizing ears with airplane or mountain travel, sinus or ear surgery, asthma, blood disorders, high blood pressure, history of diabetes affecting your ability to participate in strenuous activity or if you are currently under the influence of drugs or alcohol.
Pregnant guests may not participate.
Pricing & Reservations
Advance reservations are required. If you would like to tour Wonders of Wildlife, admission is sold separately.
What to bring:
A bathing suit
Personal toiletry items to shower after your dive
A waterproof bag
What
NOT

to bring:
Personal wetsuits (provided)
Personal phones or cameras (GoPro HERO6 provided)
Personal water shoes
Know before you go
The experience will last 1.5 hours. You will spend 15-20 minutes in the water.
Any guests who are not participating in the dive need to purchase a Wonders of Wildlife ticket in order to view the experience. The Out to Sea Shark Dive takes place inside the Aquarium and is not visible to non-Aquarium guests, therefore a Wonders of Wildlife ticket or membership is required for any family or friends wishing to view the dive.
When you Arrive
Participants should check-in at the Aquarium Great Oceans Hall lobby near the glass elevator.
Participants will be escorted by a Wonders of Wildlife associate to the Shark Dive experience location.
Participants will change into their bathing suits and receive a wetsuit to put on over their swimsuit. All participants must wear a wetsuit provided by Wonders of Wildlife. Wetsuits are available in sizes XS through 6X for adults, and Youth 8 through 14. Participants can store any belongings in the secured lockers provided.
To kick things off, all participants will be guided through an overview of the experience, including a safety briefing, and will have a waiver to sign.
Participants will then enter the dive cage via ramp; the cage is submerged in approximately 7 feet of water. A certified safety diver will be in the water with you during your experience.
Once inside the dive cage, participants will come face to face with our sand tiger sharks, Atlantic goliath groupers, brown sharks and dozens of other colorful reef fish.