Featured Exhibits
Wonders of Wildlife offers a variety of temporary exhibits drawing from both the museum's own archives and collections from leading institutions around the world. Check back often to see what's new!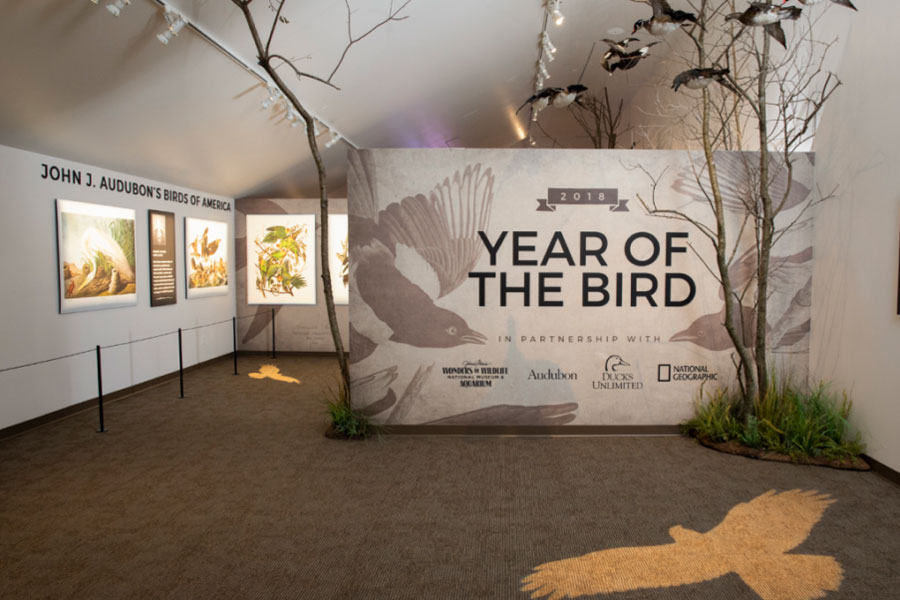 Year of the Bird
Wonders of Wildlife is honored to host the exhibit Year of the Bird in partnership with the National Audubon Society and Ducks Unlimited. Take flight in this exhibit as you learn of the Migratory Bird Treaty Act passed by Congress years ago to protect birds from meaningless killing. It is the most powerful and important bird-protection law ever passed. In honor of the act's centennial, nature lovers around the world joined forces to make 2018 the "Year of the Bird," committing to protect birds today and for the next 100 years. This exhibit is located in the Wildlife Galleries.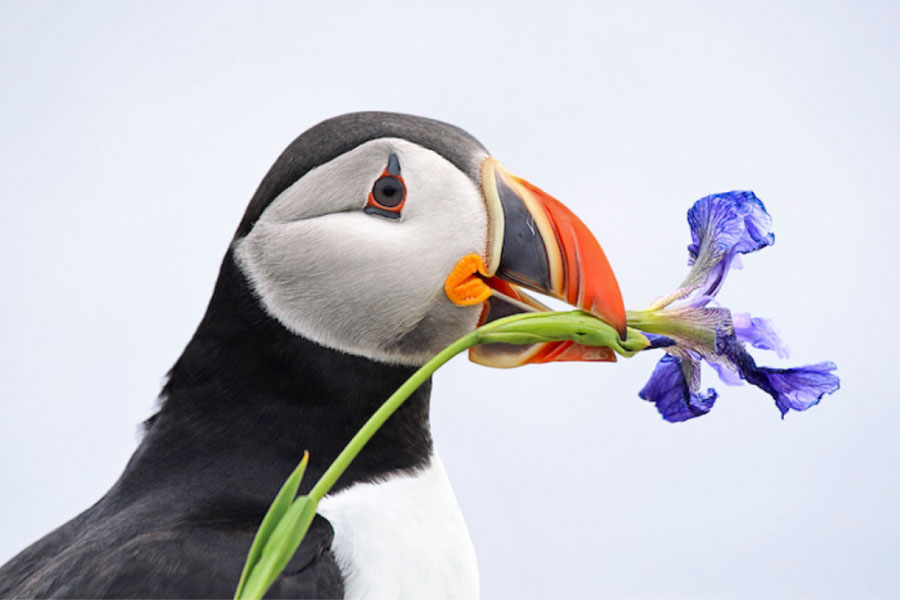 Nature's Best Photography
Thanks in part to a generous donation from FedEx and its founder Fred Smith, a new exhibition hall will be home to the Windland Smith Rice International Awards and its annual Nature's Best Photography exhibition, previously only displayed at the Smithsonian Museum of Natural History in Washington, D.C.
Created to recognize and display the creative talents and documentary achievements of nature photographers at all levels of experience worldwide, the exhibition will feature a rotating gallery of jaw-dropping wildlife photography and video from around the world as a celebration of both people and nature. Named in memory of Windland Smith Rice, an accomplished wildlife photographer, conservation advocate and the late daughter of FedEx CEO Fred Smith, the annual awards and exhibition has become one of the most prestigious and recognized photo competitions in the world.
The new 10,000-square-foot gallery space will link the aquarium lobby with the main entrance to the Wildlife Galleries.