Sea Turtle Center: Update
Medical Exams
It's time for a checkup
Last Wednesday, Wonders of Wildlife's 12 loggerhead sea turtle rescues underwent their biggest medical exam to-date. This exam gave us a complete, beak-to-flipper picture of the animals' health—helping WOW's Life Sciences team recognize necessary adjustments to achieve the fastest route to recovery for each turtle.
The 5-step process began with each turtle being taken to the Sea Turtle Center's medical exam station. There, aquatic holding biologists and vet staff were able to conduct a series of successful tests, including physical exams, blood work, x-rays and special tracking tags.
To help WOW fans understand each step of this process and its importance to the turtles' well-being, we asked our biologists to weigh in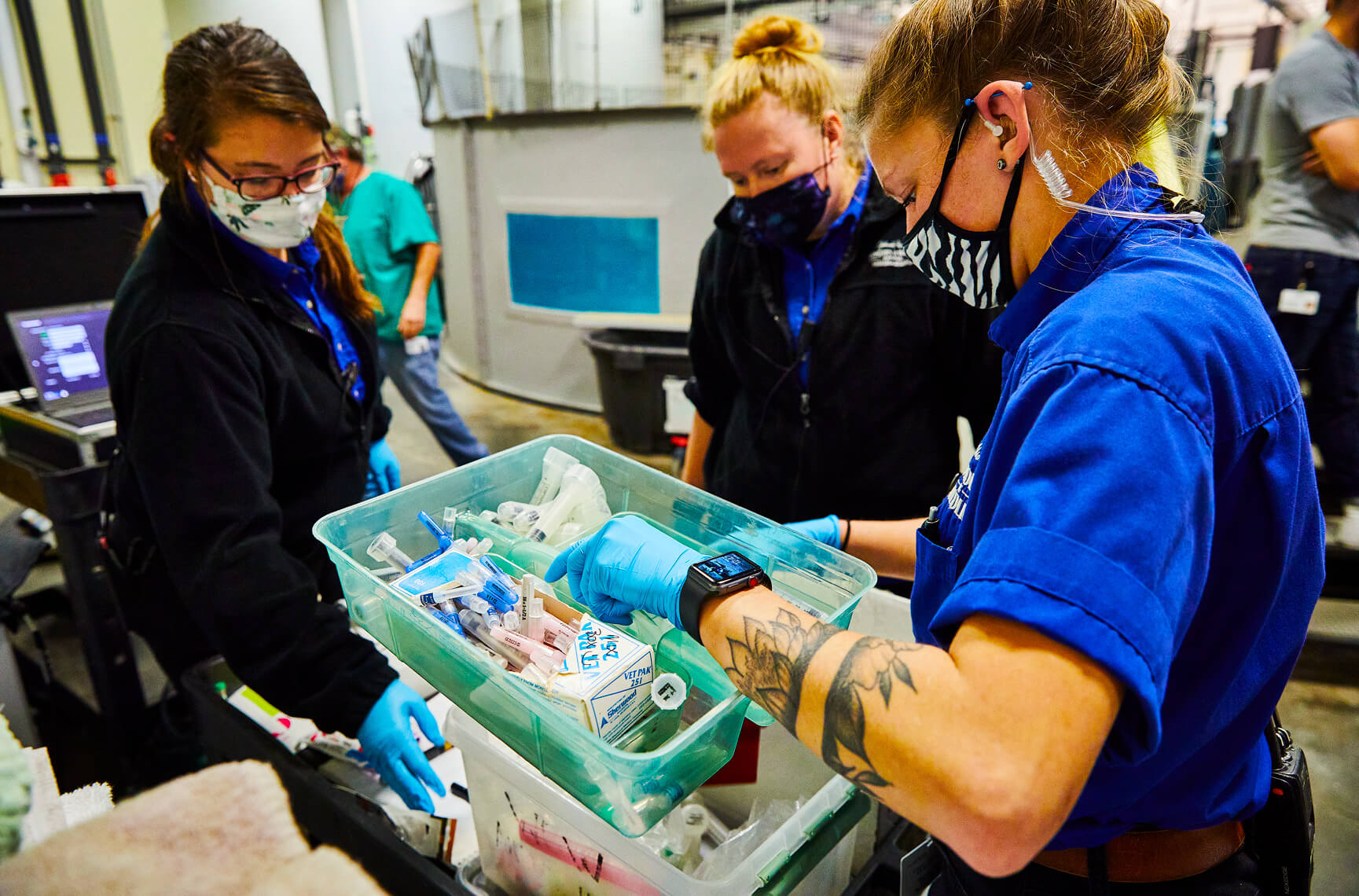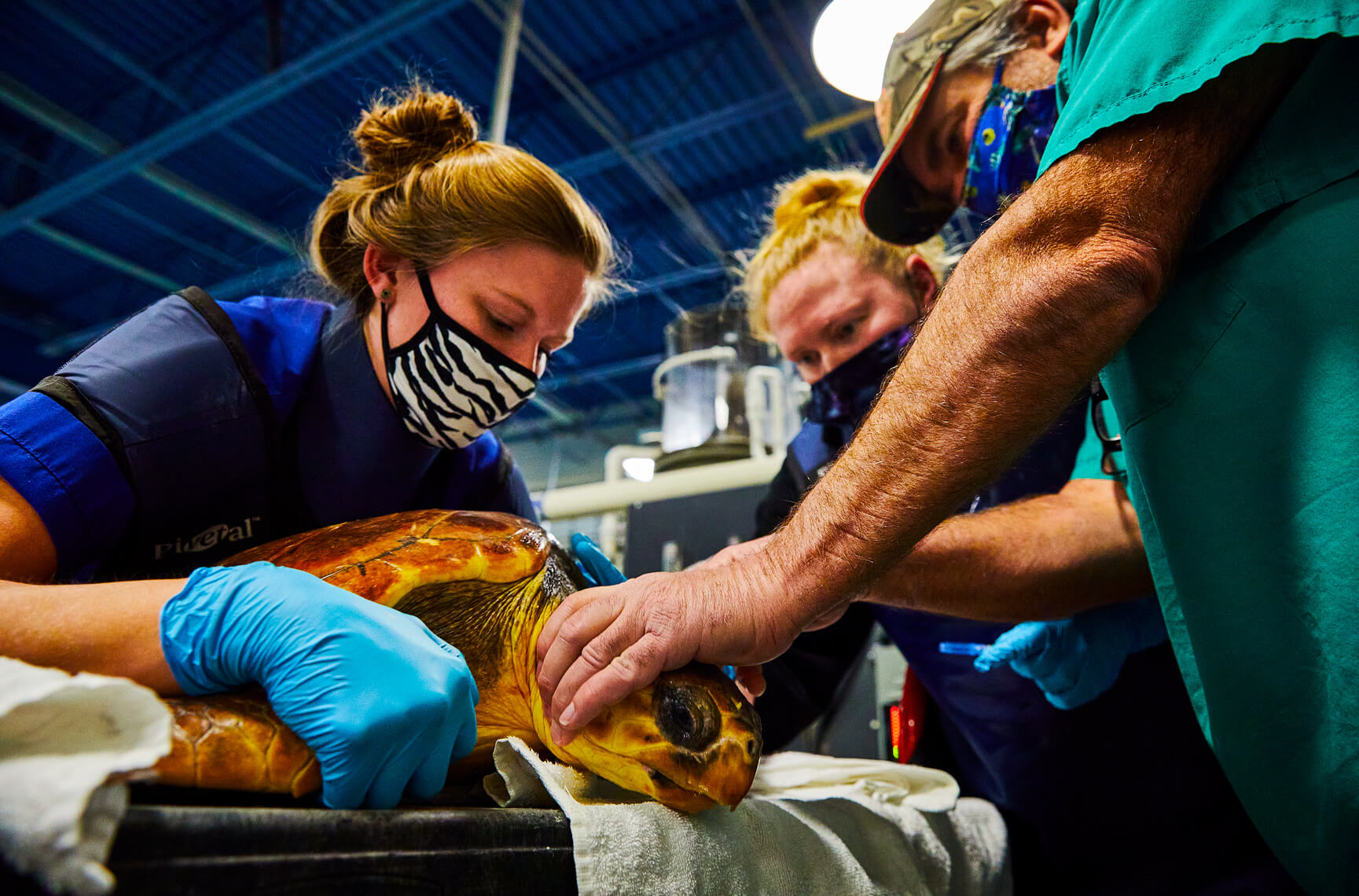 Physical Exams
Physical exams for turtles happen in nearly the same fashion as with humans. Whether a human isn't feeling well or is simply receiving a check-up, often the first thing a doctor will do is conduct a physical exam—examining each part of the body to ensure everything looks normal. This is exactly what we do with the turtles as we check their eyes, mouths, carapace (or shell), as well as their fins.
Since our turtles were exposed to hypothermia, it's important to continually check for abnormalities or injuries they may have sustained in the wild, including potential lesions or chips in their carapace. This is the starting point for any exam to help ensure overall health.
Blood Draws
A quick blood draw can tell us a lot about a turtle's health. WOW's veterinarian, Dr. Strafford, takes a 3-millimeter blood sample from each turtle and distributes it into three vials. These vials are then sent to one of the chemistry labs inside Wonders of Wildlife where we can test for white and red blood cell count, electrolyte levels, blood gases and general chemistries. This allows us to look for any potential health concerns that may be missed by physical exams or general x-rays.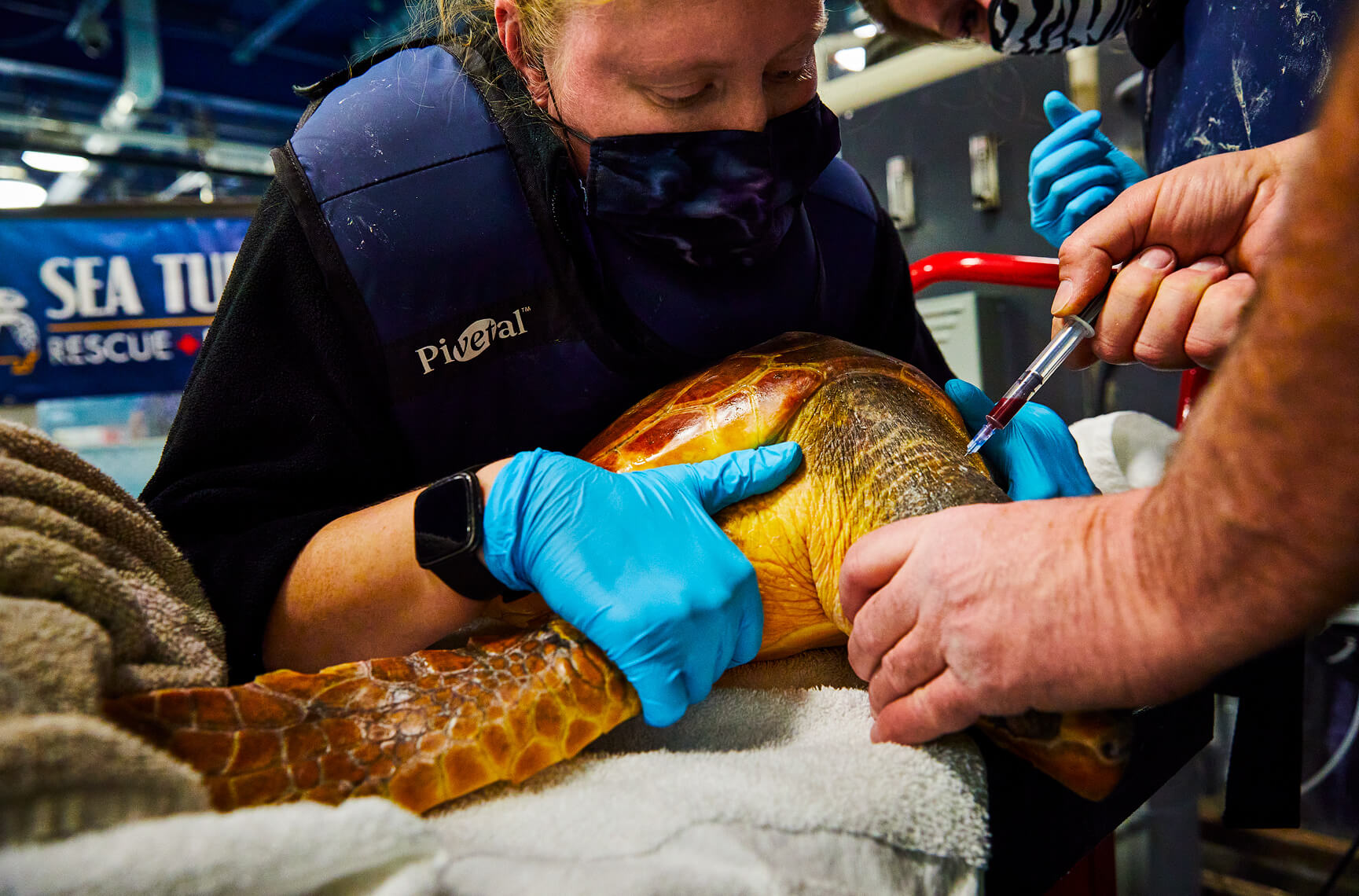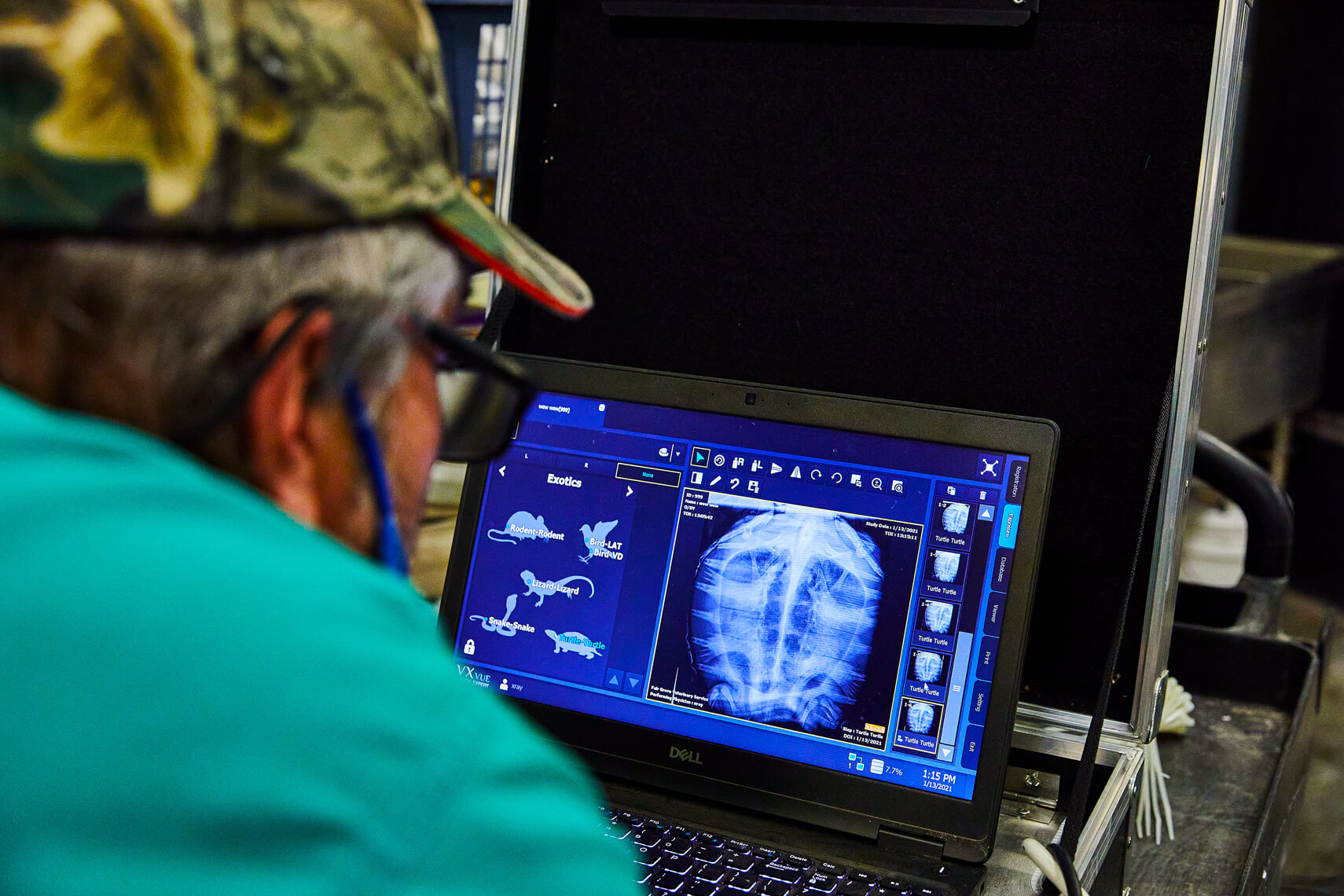 X-rays
Thanks in part to a grant from the Bass Pro Shops and Cabela's Outdoor Fund, WOW was able to purchase a radiograph machine to produce x-ray photographs of our turtles. This was especially helpful in finding and monitoring pneumonia—a common side-effect of the cold-stunning event. When looking at the photographs of the healthier turtles, their lungs appeared white and clean—an obvious difference in comparison to the milky gray patches that appeared on the lungs of the pneumonia-ridden turtles.
When the 12 turtles arrived at WOW on December 23, Dasher, Vixen, and Comet had already been diagnosed with pneumonia by the New England Aquarium. Further x-rays helped us discover that one of the smallest loggerheads in our care, named Olive, also had pneumonia. Dasher, Vixen and Comet have made a full recovery, and Olive was started on an antibiotic treatment —being closely monitored, but expected to make a full recovery.
Tracking and Identification
Every aspect of each turtle's care, including food intake, is carefully logged at the Sea Turtle Center. This level of tracking wouldn't be possible without proper identification so that our team can tell the animals apart.
Before their arrival at WOW, each turtle was issued a number by the New England Aquarium which was written on their carapace using nontoxic paint. Since the numbers naturally fade over time, they were reapplied during Wednesday's medical exam. Each turtle also has a corresponding band placed around their flipper to serve as an additional identifier.
For a long-term tracking option to be used once the turtles are released, each turtle received a P.I.T. – or passive integrated transponder – tag. This tag is placed under the skin in each turtle's left shoulder and serves a similar purpose to a microchip tracker. If these turtles are ever found in the wild again, their P.I.T. tag can be scanned into a database used by organizations like NOAA and the U.S. Fish and Wildlife Service to learn about that particular turtle's history, including their rehabilitation at WOW.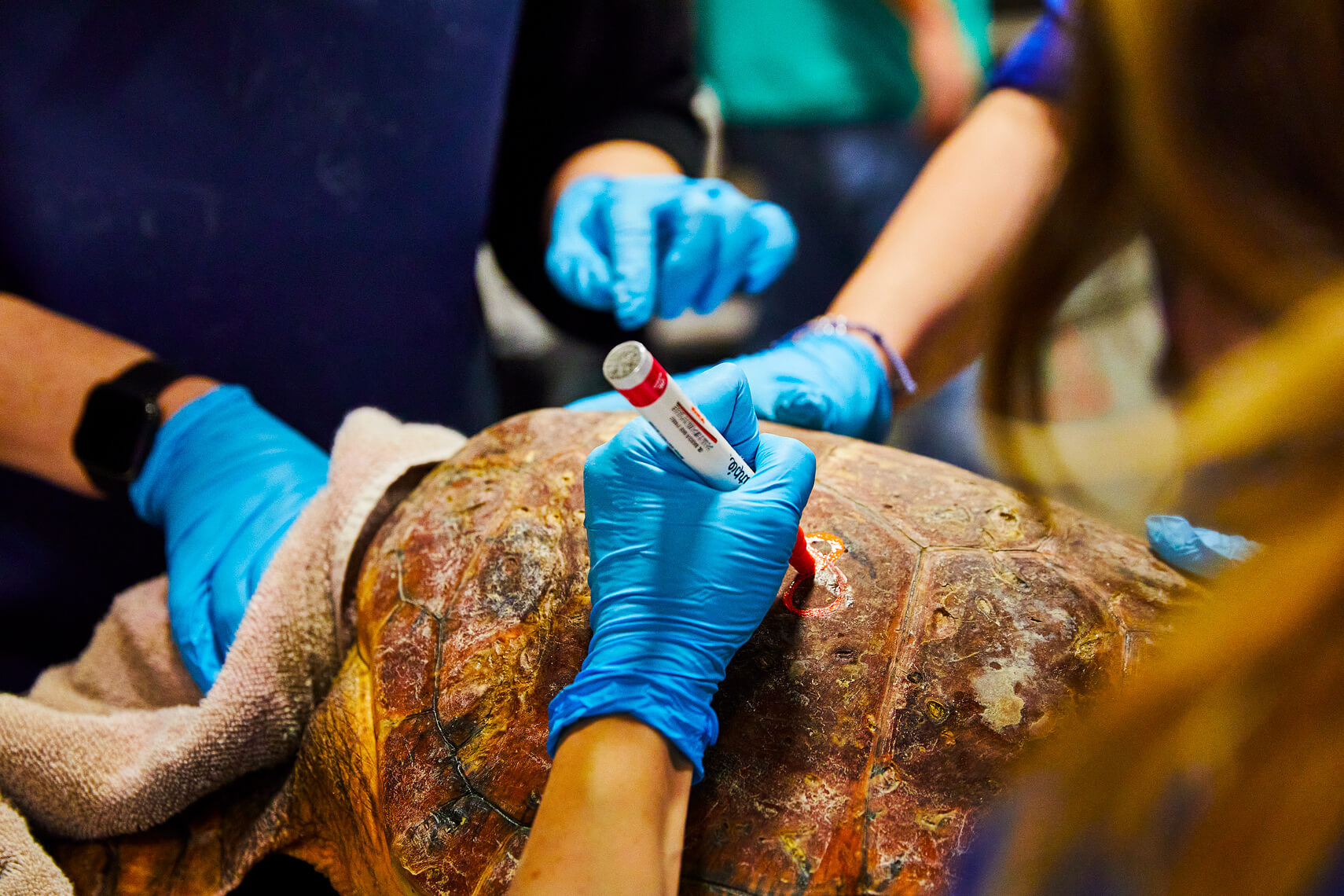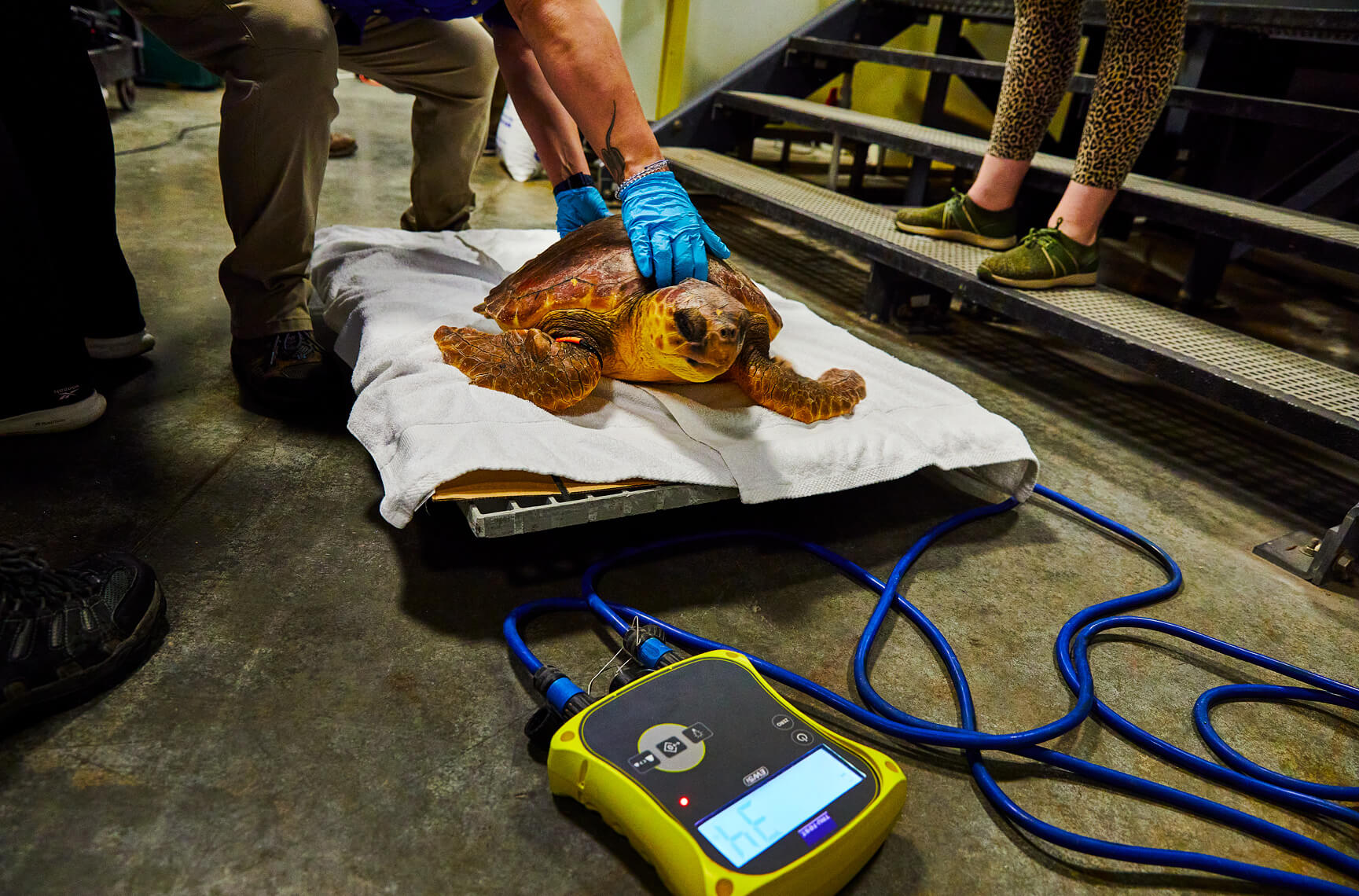 Weight
Before being released back into the 30,000-gallon holding pool, each turtle is placed on a scale. An updated weight helps us monitor a turtle's progress and make adjustments to their diet plan accordingly. Wednesday's weigh-ins told us that each turtle was maintaining a healthy weight – which is a great sign of overall progress.
A BIG WOW Thank you!
A big thanks to Sea Turtle Center team members Melissa, Holly, Kate, Ben, Jacob, Mike, Betsy, Dakota, Rachel and Dr. Stafford for their work to complete a thorough medical exam for each of our turtles and for helping us put together this blog post to share with our fans!
P.S.: The Animal Care team would like us to note that no team members were pooped on by turtles during Wednesday's medical exams.
Rescue Effort Made Possible By: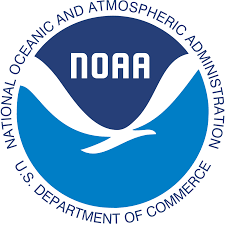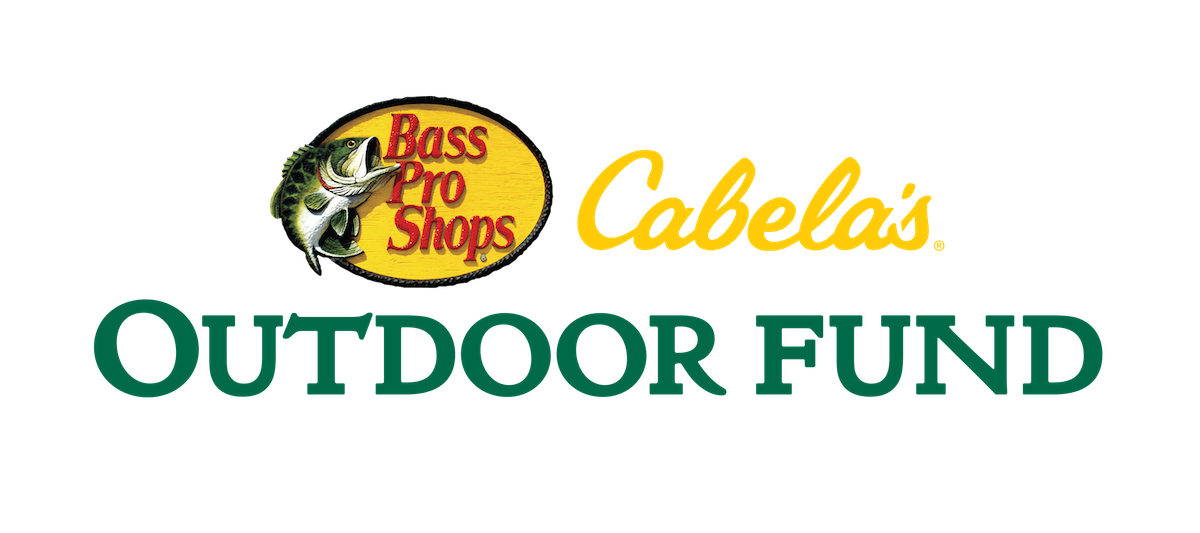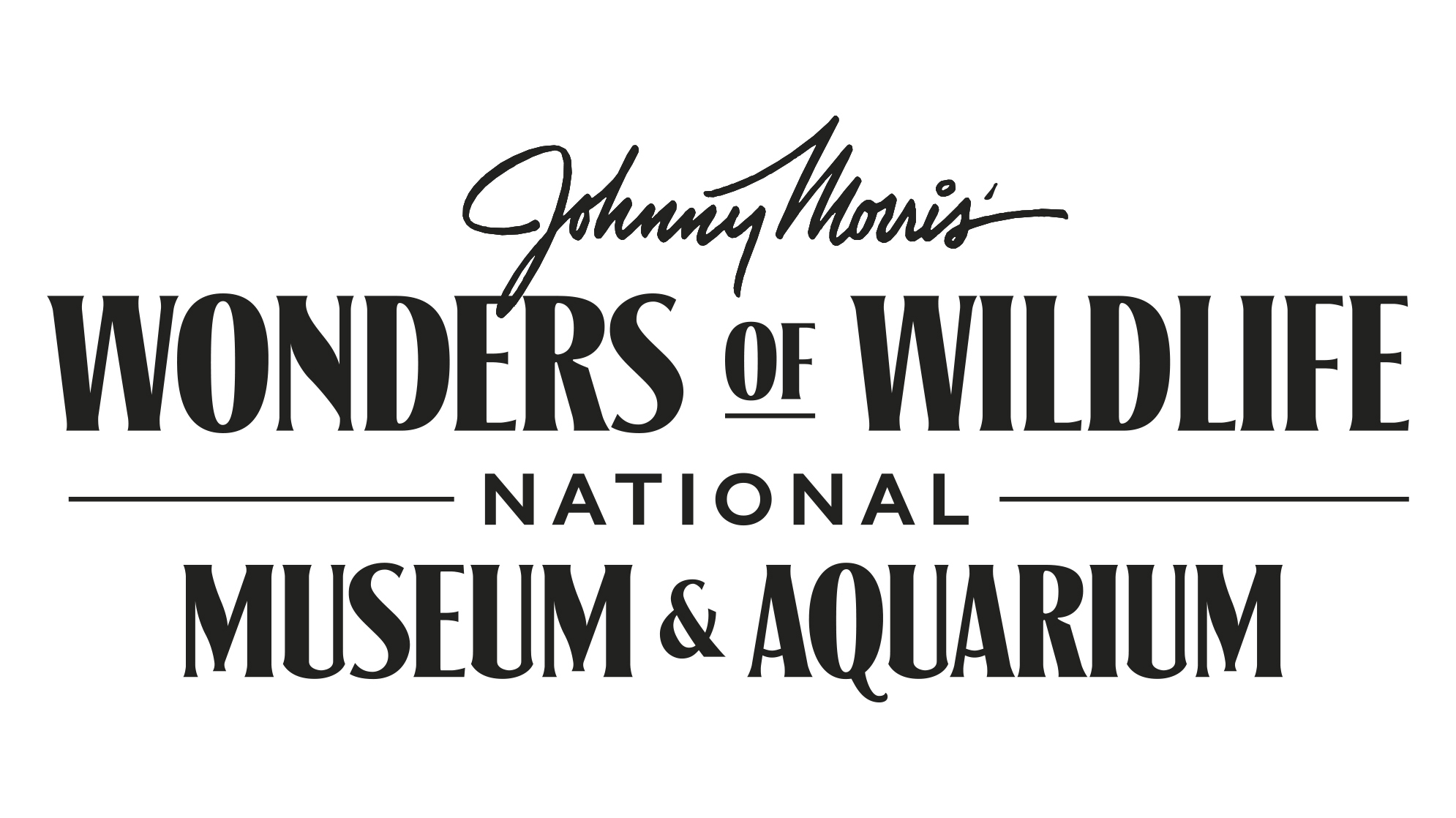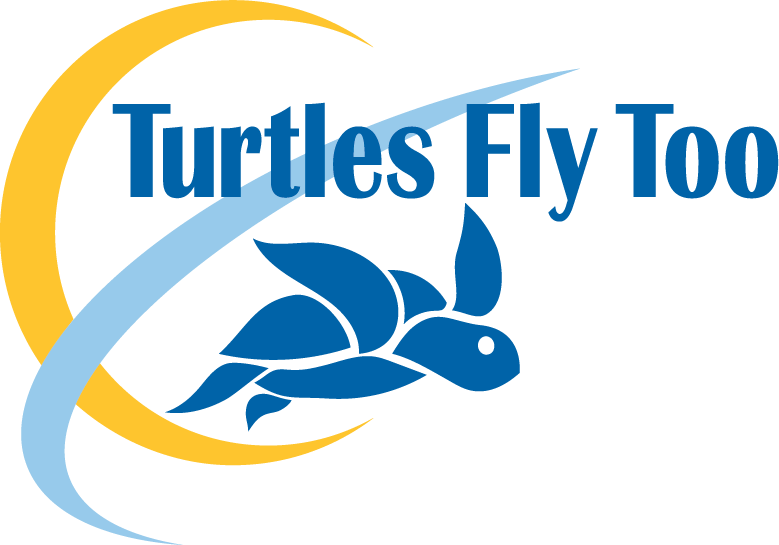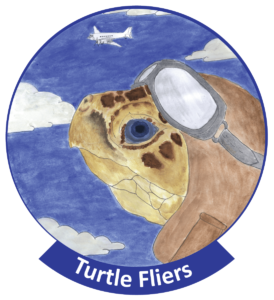 ADOPT AN ANIMAL
Stay connected to the 35,000 live animals that call Wonders of Wildlife home with a symbolic animal adoption. In exchange for your generous support, you'll receive a one-of-a-kind package from the Aquarium to commemorate your care.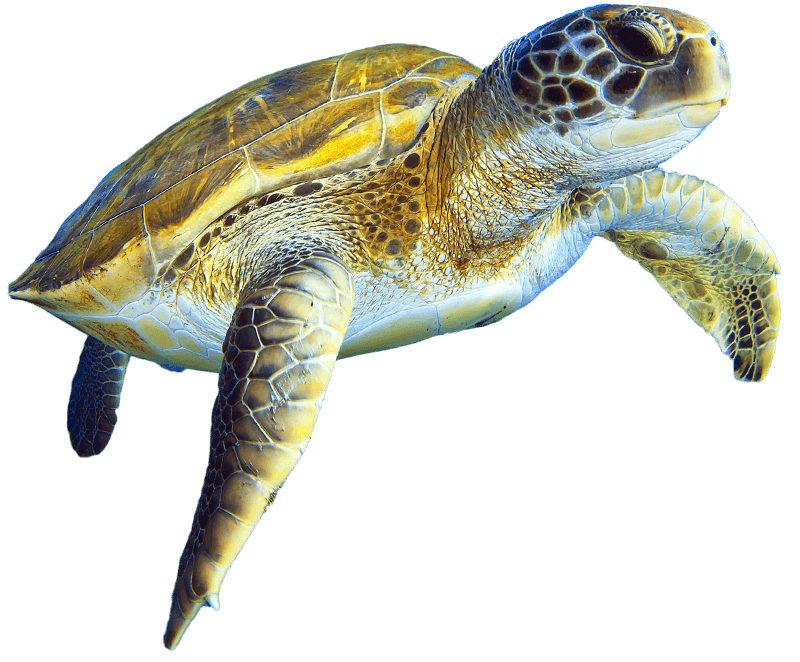 Annual Membership
Experience the Wonder again and again! With the purchase of an annual membership, you'll receive unlimited admission to the Wildlife Galleries and Aquarium Adventure, member-exclusive offers and special discounts.
Now offering our Sea & Shore Family Membership! Save even more with a membership 4-pack including bonus benefits.
LESS THAN THE COST OF THREE VISITS