How Wonders of Wildlife Became a Turtle Rehab Facility – Almost Overnight
Published March 9, 2021
"You could say, 'what are 12 turtles?' But 12 turtles are important. These could be animals that could go back into the population, become nesting females and have years and years of laying hundreds of eggs. These small things all together make a big impact."

Kate Sampson Sea Turtle Stranding and Disentanglement Coordinator for NOAA Fisheries Greater Atlantic Regional Fisheries Office
It was December 2020, temperatures sunk below 50 degrees on the coasts of Massachusetts — leaving it flooded with over 750 cold-stunned sea turtles at risk of hypothermia. Coastal rehabilitation facilities filled up quickly and struggled to accommodate the record number of stranded turtles in need of long-term, personalized care. That's when officials from the National Marine Fisheries Service contacted Wonders of Wildlife for help.
Kate Sampson, Sea Turtle Stranding and Disentanglement Coordinator for NOAA Fisheries Greater Atlantic Regional Fisheries Office, explained the cold-stunned event—"In coastal regions, there are annual cold-stunned events. Over 1,000 turtles a year become chronic cold-stunned cases and need long term care. As the numbers increase, we are running at capacity. Moving inland to the Midwest is a natural progression and a necessity."
Wonders of Wildlife was ready to jump into immediate action. However, before the turtles could move to the Queen City, NOAA and the U.S. Fish and Wildlife Service had to ensure WOW met all necessary qualifications. The federal permit process to rehabilitate sea turtles can take months. However, the necessary authorization procedures vary based on region and state laws. "There is no way to fast track it [the permit process]," said Sampson. She went on to explain that Wonders of Wildlife, being located in a region which the state manages permitting, allows the process to move much quicker.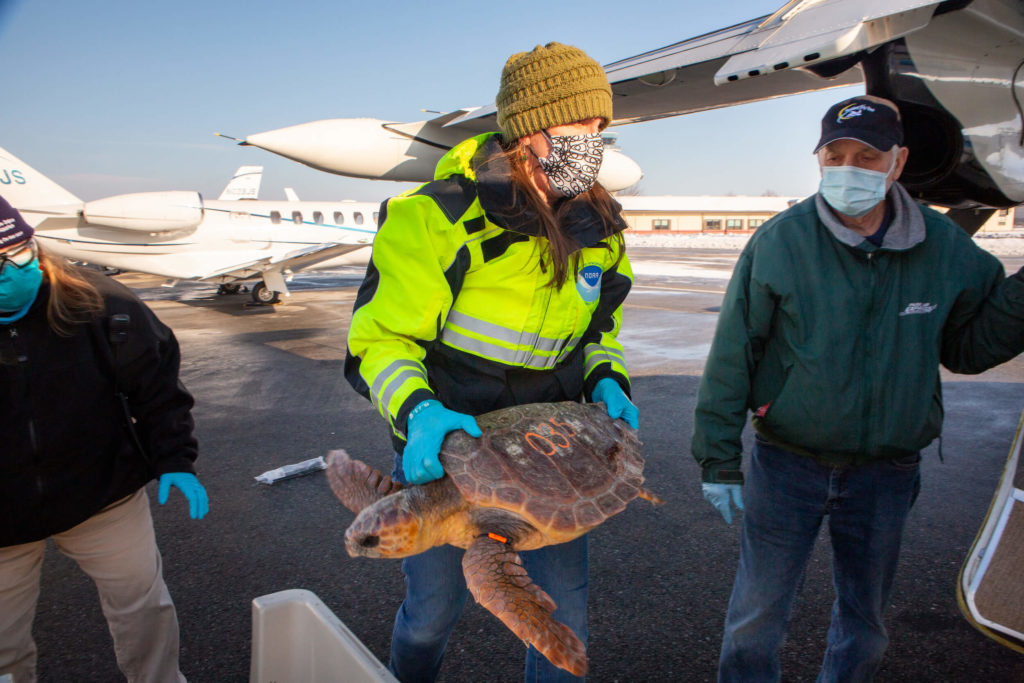 Alongside the geographical assistance, there was a lot of dedication from the rescue team involved. "Wonders of Wildlife was great and jumped right in and was excited to do everything they needed to do," said Sampson. The fact that WOW was already home to two non-releasable green sea turtles also helped move the process along—as prior experience caring for the animals allowed WOW to meet and exceed all requirements set forth by NOAA and U.S. Fish and Wildlife.
In a whirlwind turn of events, WOW opened its doors, becoming the Midwest's only sea turtle rescue, rehabilitation and release center. Since then, the keepers have been caring for their 12 bundles of joy: Preparing daily food, meticulously documenting their health and slowly working toward their release.
"The team has been really pumped to be a part of helping these sea turtles. The expertise and dedication that they bring to WOW is why these 12 turtles have recuperated and are now preparing to return to the wild," said Mike Daniel, General Curator of Wonders of Wildlife.
The Impact
The impact of WOW's turtle rehabilitation is far reaching. Sea turtle populations are threatened all over the world. The 12 rescues will be able to return to the wild, thrive and reproduce— improving the population and acting as an important link in the chain of a healthy ecosystem.
As the General Curator for a Midwest aquarium like Wonders of Wildlife, Mike Daniel did not think he would have this opportunity:
"The chance to be a part of this important work has been amazing. The rehabilitation of these turtles represents a milestone in WOW's contribution to conservation. Bass Pro Shops has a long history of being a champion for conservation. I am so proud that Wonders of Wildlife can now add to that legacy by helping these turtles now and continuing to help animals and ecosystems locally and globally."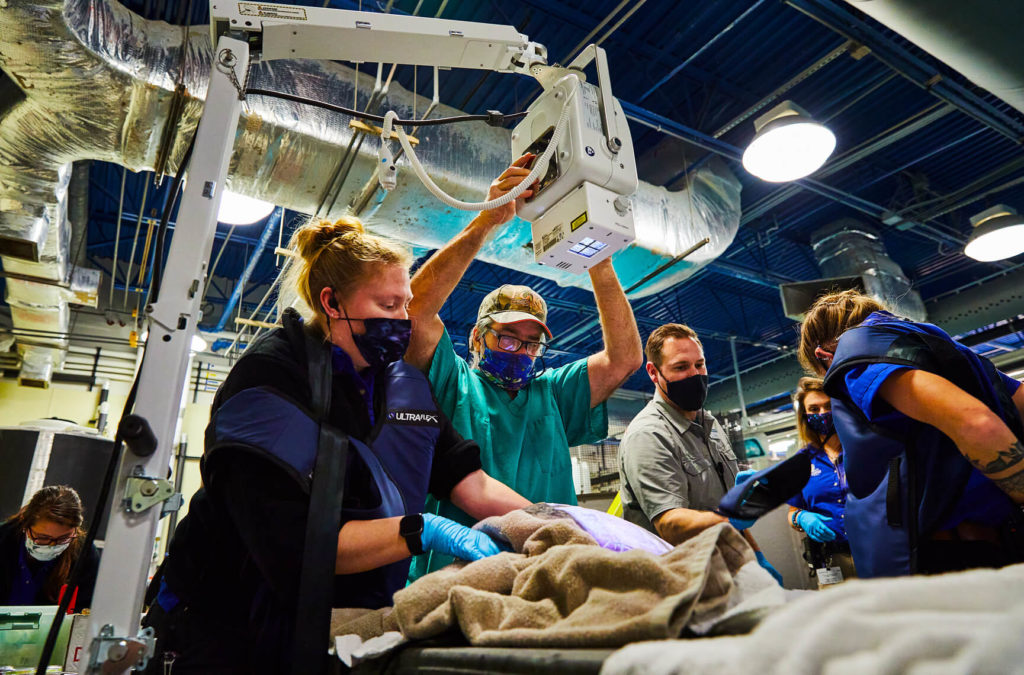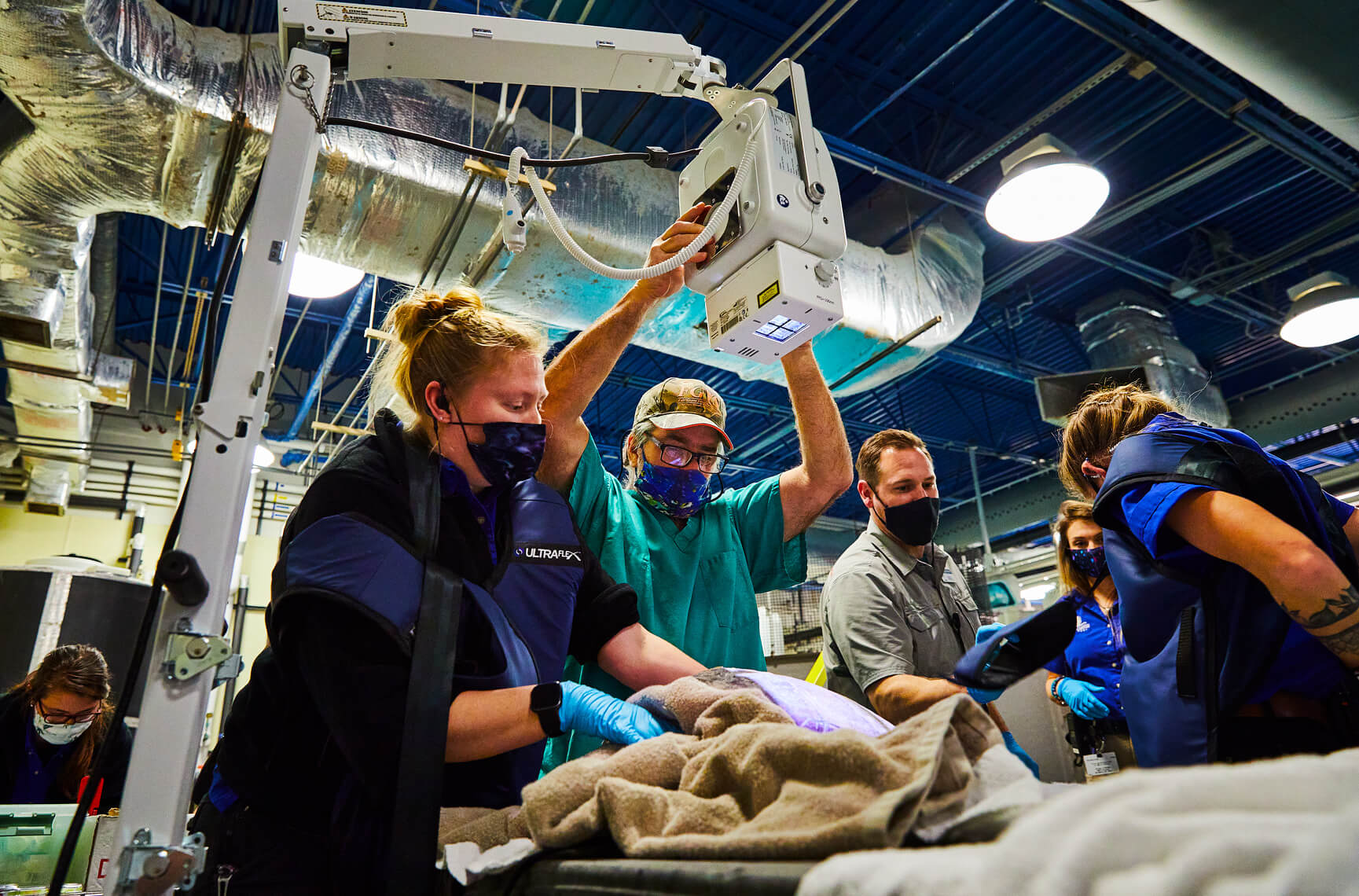 Soon, the 12 loggerhead sea turtles will go back to their coastal climate. Summer will pass and the waters will cool. The rehabilitation process will start again and cold-stunned turtles will wash ashore across the coast. As stewards of the land and water, Wonders of Wildlife is proud to be a part of this cyclical pattern. Just 12 turtles can make a difference.