Wonders of Wildlife is happy to announce the opening of a new exhibit in partnership with the American Museum of Fly Fishing.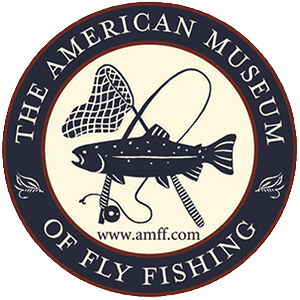 Published March 16, 2022
Press release about the event honoring Johnny Morris and the opening of the American Museum of Fly Fishing exhibit at Wonders of Wildlife.
American Museum of Fly Fishing honors Johnny Morris and opens new gallery at The Wonders of Wildlife Museum and Aquarium in Springfield, MO.
February 9, 2022 – The American Museum of Fly Fishing (AMFF) will honor Johnny Morris with its Heritage Award on April 7, 2022, and open a new gallery at The Wonders of Wildlife Museum and Aquarium (WOW). The exhibit space is a symbol of the friendship and respect between Johnny Morris and his friend and mentor, the late Leigh H. Perkins of Orvis and founding trustee of AMFF.
"Both men have made our sport accessible to millions." said AMFF Board of Trustees President Fred Polhemus. "Most importantly, they both shared a passion for conservation before it became mainstream."
The new gallery will exhibit a chronological history of the sport of fly fishing and include innovations, profiles of celebrity fly fishers, the best in fly fishing films as well as some of the sport's most significant rods, reels and flies as well as vintage photography, original artwork, and historical texts which chronicle fly fishing's earliest days.
AMFF's Executive Director Sarah Foster said, "We are grateful to Johnny Morris for inviting us into this wonderful, engaging, and educational space he has created. Being at WOW is a perfect extension of our Vermont base, where we will continue to focus on special exhibits and programs."
The American Museum of Fly Fishing's main campus is located in Manchester, Vermont. Since 1968 it has told the sports most compelling stories and his the steward of the sport's history. Their collection includes the rarest rods and reels as well as the world's oldest know fishing flies, as well as an extraordinary archive of books, art and ephemera.
Tickets for the event, which includes a cocktail reception in the new gallery space and dinner in WOW's Great Barrier Reef, are available at amff.org.